Whistling Trumpet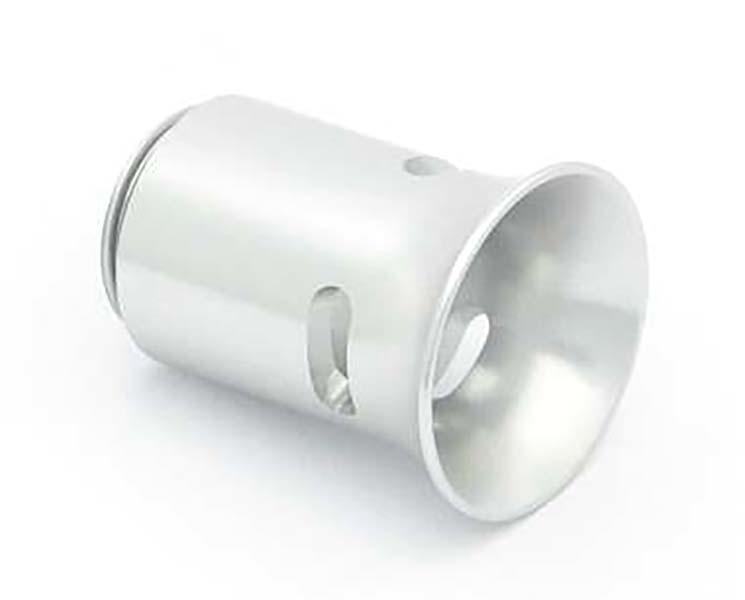 Part No. 5701
Whistling Trumpet
Variant price modifier:
RRP:
Sales price without tax:
Discount:
Tax amount:
Whistling Trumpet
 You asked, we delivered. Many times we have been asked for a replacement trumpet that gives a different sound, and here it is.
The ability to change the sound of a blow-off valve is increasingly becoming an important issue with buyers, who want to sound different from everyone else.
In 2004, the Whistling Trumpet was released which emitted a piercing screech when driving aggressively. 
The 5701 can be used in place of the standard trumpet on GFB valves (Part numbers T9003 & T9503), and will make a whistling sound. However, it is necessary to run the valve so that all (or most) of the air vents through the trumpet – Respons valves will typically not generate the velocity required to whistle when set to 50/50 venting.
Recommended for Part numbers T9003 & T9503
More about Accessories
Add on products for the GFB range!
Installation Instructions and Downloads
Product Reviews
We value feedback from our customers. If you'd like to leave a review for this product, please complete the form below.
Review this product!
Because our Website guys aren't necessarily our Tech guys, we ask that if you have a specific question, please visit the contact us page. This way we'll be able to answer your query quicker!
Ask our experts a question