Whistling Trumpet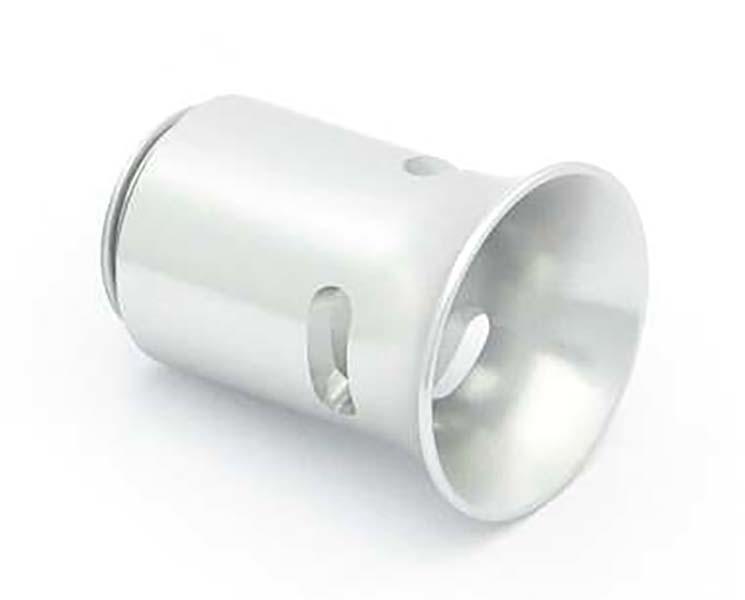 Part No. 5702
Whistling Trumpet
Variant price modifier:
RRP:
Sales price without tax:
Discount:
Tax amount:
Whistling Trumpet
You asked, we delivered. Many times we have been asked for a replacement trumpet that gives a different sound, and here it is.
The ability to change the sound of a blow-off valve is increasingly becoming an important issue with buyers, who want to sound different from everyone else.
In 2004, GFB released the Whistling Trumpet (part # 5701), which emitted a piercing screech when driving aggressively. Unfortunately for a number of GFB owners, the 5701 trumpet only worked with some valve types.
For the owners of all other types of GFB valves, we have now released the 5702 – a modified version of the Whistling Trumpet that is designed to work on low boost applications where the 5701 doesn't cut it. 
The 5702 can be used in place of the standard trumpet on all GFB valves, and will make the whistling sound more readily than the 5701 (high boost and RPM is required to get the whistle from a 5701), and at a slightly higher pitch.  Like the 5701 however, it is necessary to run the valve so that all (or most) of the air vents through the trumpet – Respons valves will typically not generate the velocity required to whistle when set to 50/50 venting.
This part is recommended for Respons and Deceptor Pro II valves EXCLUDING T9003 & T9503
More about Accessories
Add on products for the GFB range!
Installation Instructions and Downloads
Product Reviews
We value feedback from our customers. If you'd like to leave a review for this product, please complete the form below.
Review this product!
Because our Website guys aren't necessarily our Tech guys, we ask that if you have a specific question, please visit the contact us page. This way we'll be able to answer your query quicker!
Ask our experts a question