DV+ T9352 Suits Mini, Citroen and Peugeot applications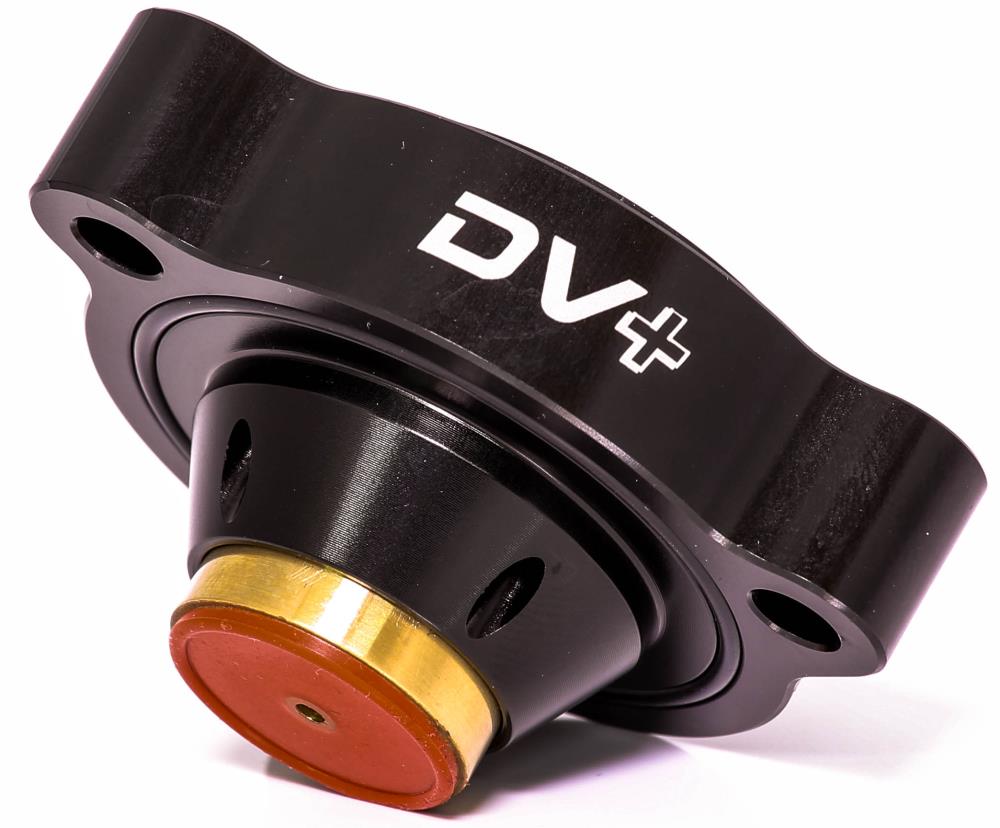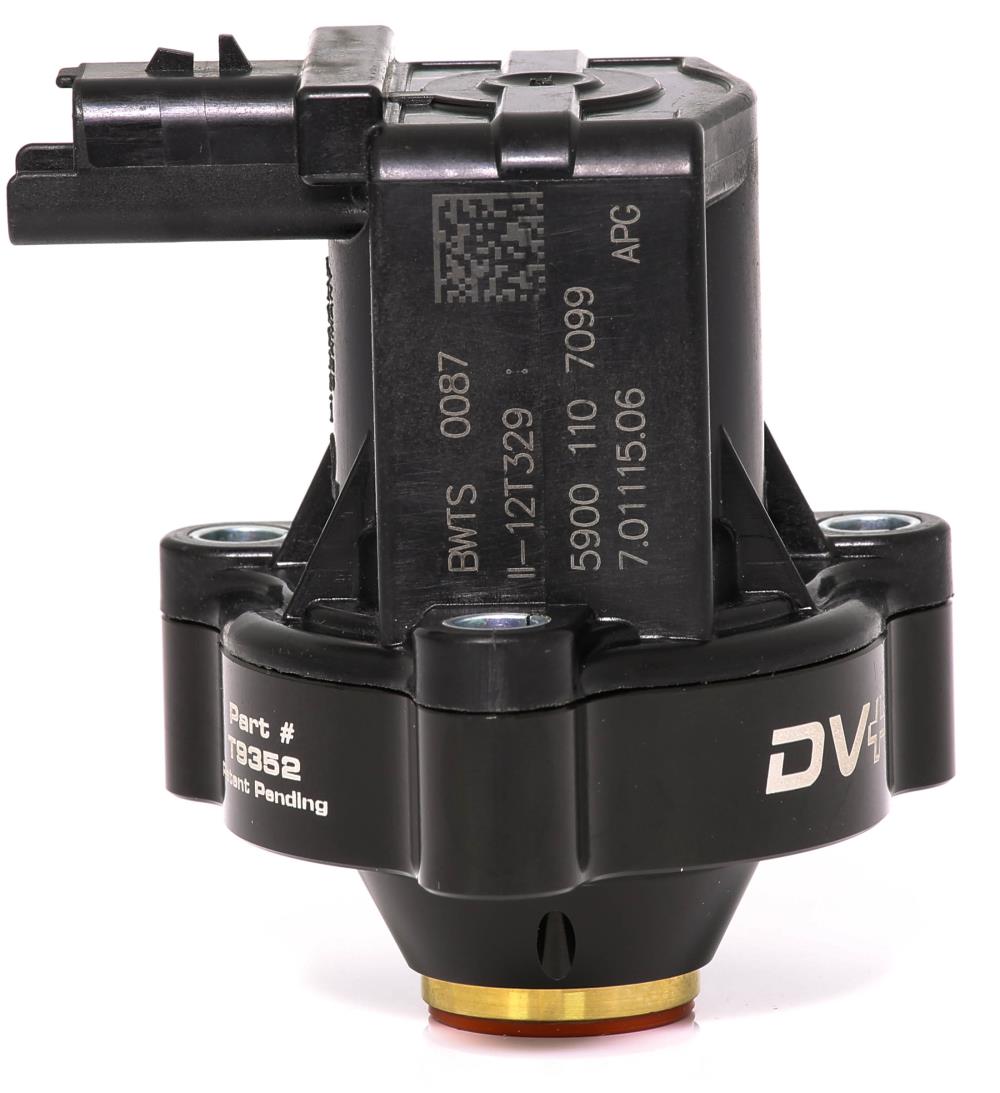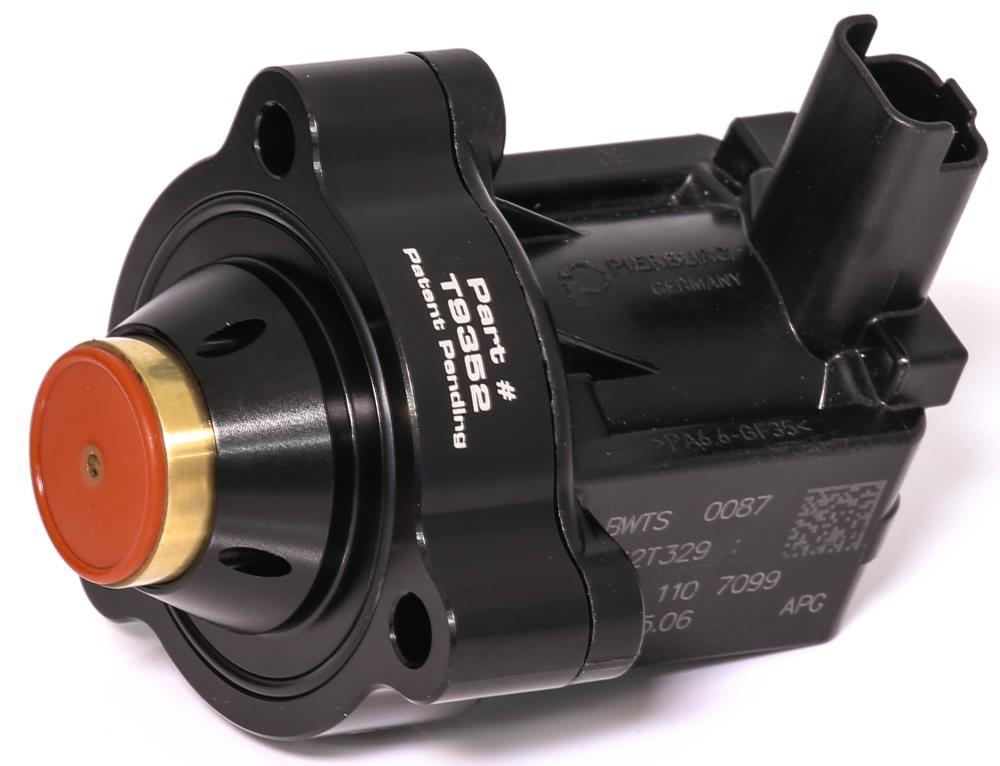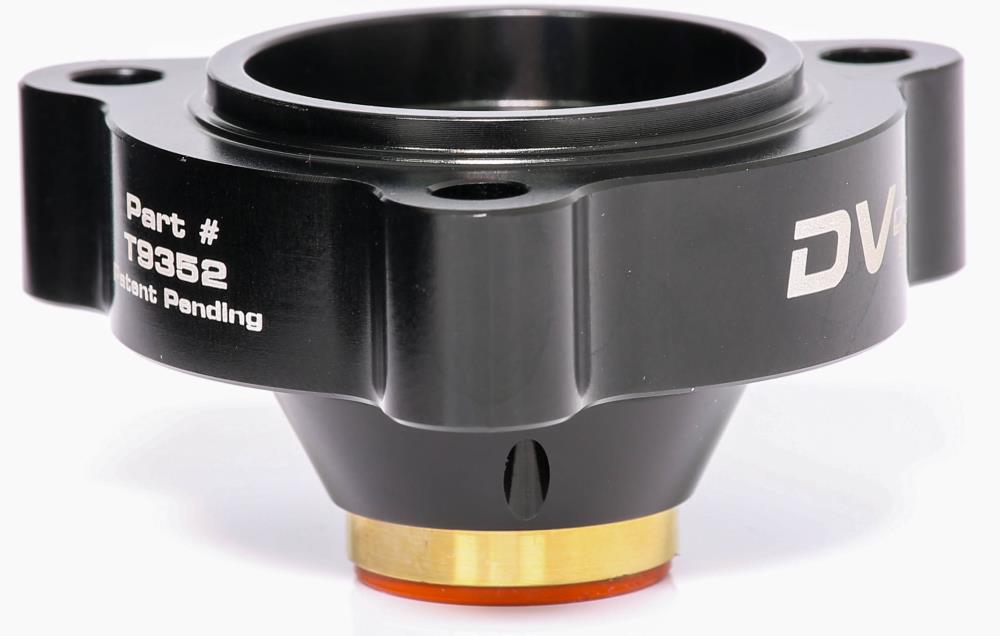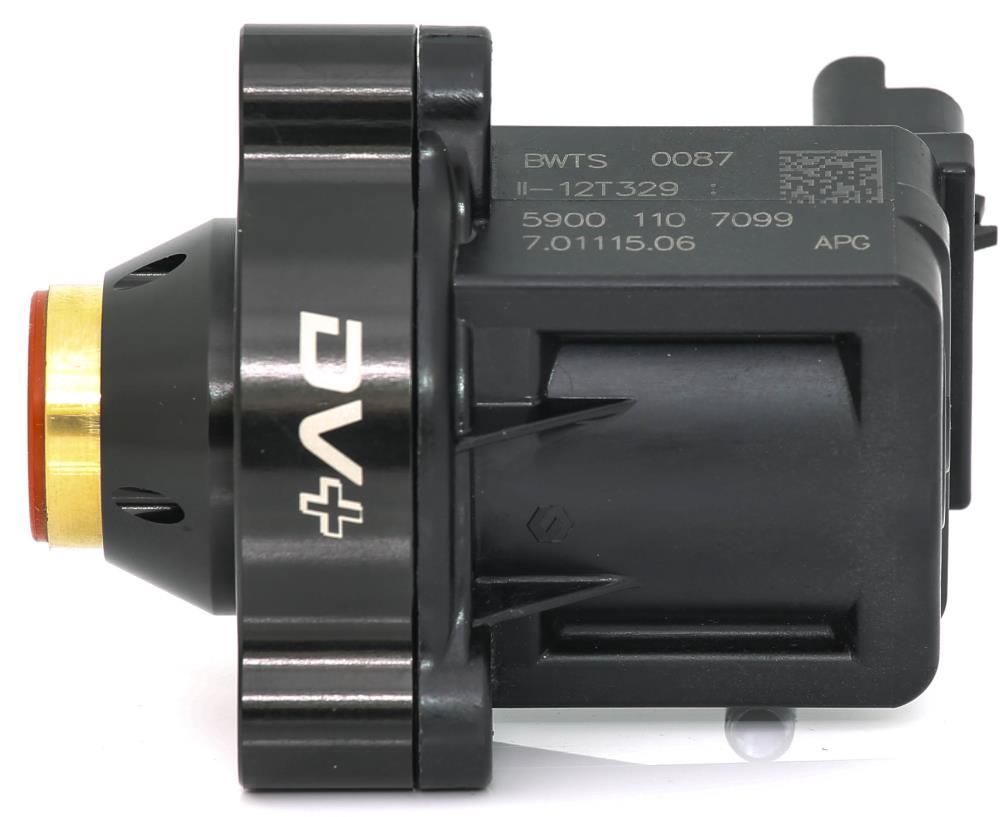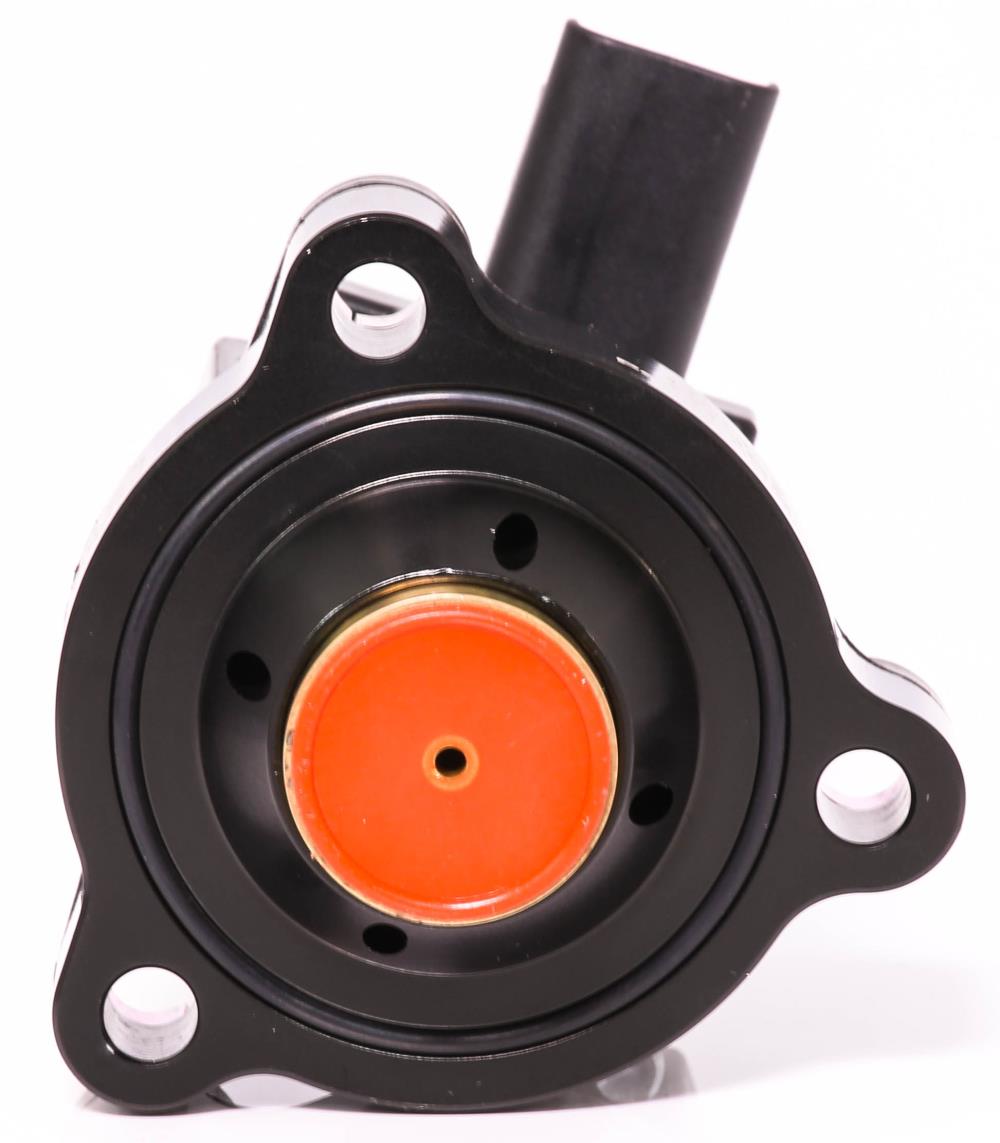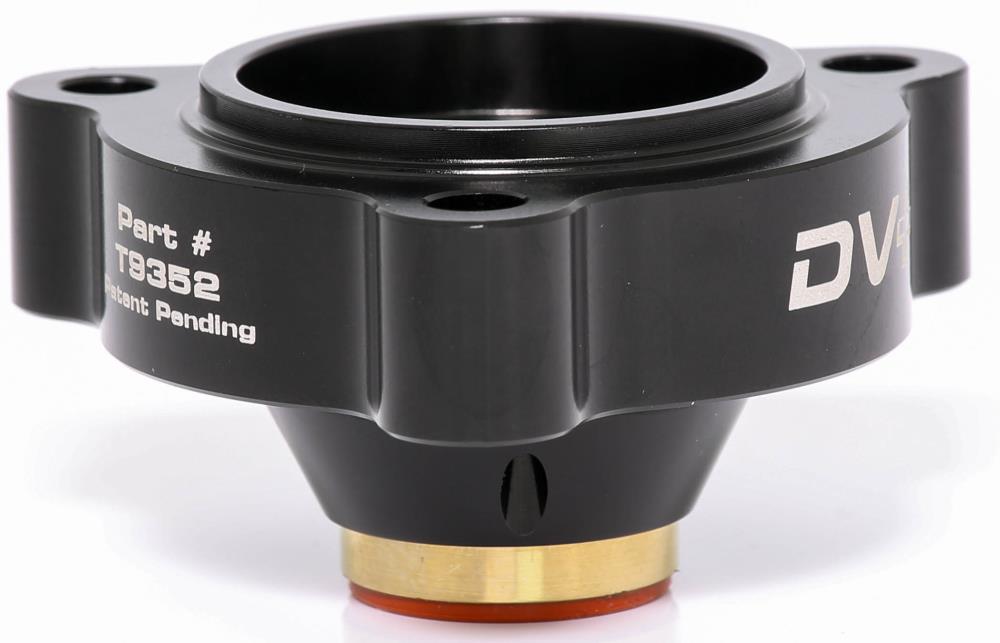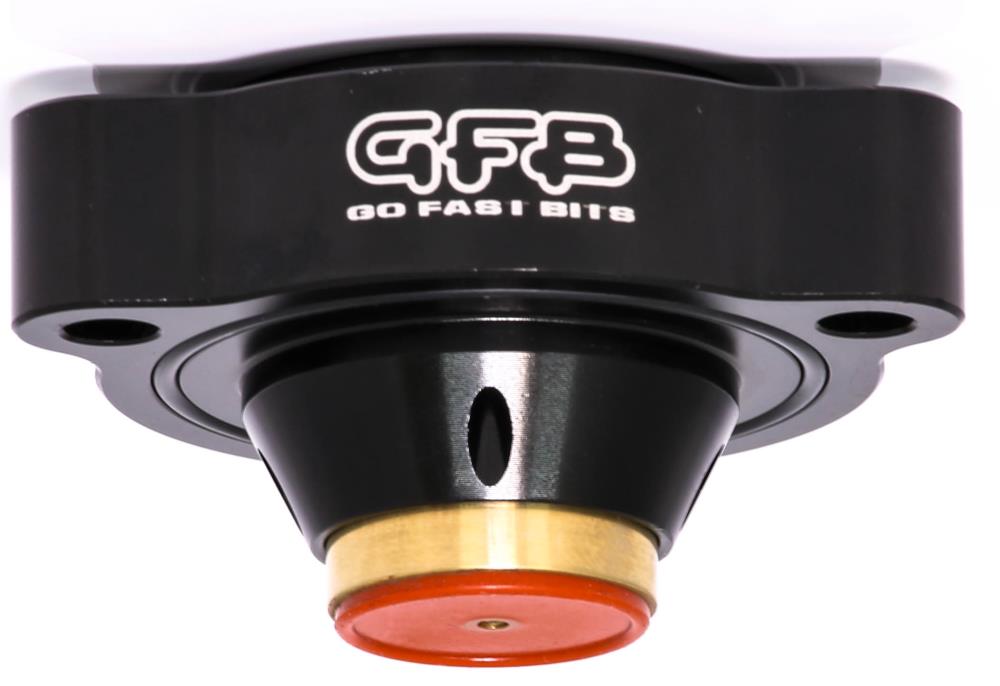 Part No. T9352
DV+ Diverter valve or BOV with TMS advantage. Worldwide Patent and design patent pending
Variant price modifier:
RRP:
Sales price without tax:
Discount:
Tax amount:
Introducing the new DV+ for Mini, Citroën and Peugeot applications!
GFB'S DV+ SOLUTION COULDN'T BE SIMPLER - KEEP WHAT WORKS AND REPLACE WHAT DOESN'T.
Uses factory solenoid coil for seamless integration
Replaces plastic valve parts with metal for reliability and strength on chipped engines
Direct-fit replacement with GFB's TMS benefits
Exclusive "pilot-actuated" valve mechanism for rapid response at high boost
GFB expands the DV+ range with a direct-fit solution for the weak factory diverter valve used on many European vehicles.
The solenoid coil itself from the factory-fitted valve is great- the ECU opens it faster than any pneumatic valve so why replace it? The weak point however, is the valve mechanism itself. GFB's DV+ solves this problem by replacing the valve parts with an anodised billet aluminium housing, fitted with a brass piston machined to exacting tolerances.
The end result is sharper throttle response, lightning-fast valve actuation, and it will hold as much boost as you can throw at it. Read all about the DV+ story below. Other manufacturers' products involve replacing the entire system with a traditional pneumatic valve. This approach requires long vacuum hose runs, additional parts for tapping into the intake manifold vacuum, plus a different solenoid valve to actuate the pneumatic valve, or a ballast resistor to plug into the OE wiring loom. All these additional items result in a product that is slower, less responsive, more expensive and takes much longer to install.
GFB's DV+ solution on the other hand is more responsive, less expensive, easier to install, and doesn't cause compressor surge/ turbo flutter. Oh, and it doesn't require different springs or frequent re-builds either.
GET BETTER PERFORMANCE, FASTER BOOST RECOVERY AND DON'T PAY FOR WHAT YOU DON'T NEED!
The DV+ story: Better performance - more reliable
Many late-model European cars use ECU controlled solenoid-type diverter valves. This is a good concept because the valve can react very quickly and it only opens when it needs to.
However, there are some problems with these valves;
The diaphragms are weak and known to rupture, especially if boost has been increased. Once this happens, the valve will no longer hold boost pressure.
The plastic lip that surrounds the diaphragm is very thin and pieces can break off, potentially ending up going through the turbo.
Additionally, the solenoid on the OE diverter is directly connected to the valve mechanism, which is not ideal because neither it nor the return spring are strong enough to open and close the valve reliably at high boost.
With problems like this, you can see why other aftermarket manufacturers assume the best solution is to replace the factory diverter entirely, or change it to a purely pneumatic system. Unfortunately though, whilst their replacement kits might be stronger than the factory diverter, their slower response speed and lower flow do not justify the extra cost and complexity - more of a compromise than a solution.
GFB has taken a different approach to deliver a complete solution that solves existing problems and improves performance, without compromise or a hefty price tag.
The DV+ addresses the factory valve problems with a very simple and elegant solution. Keeping the factory solenoid, the DV+ retains all the benefits of the stock system. Also replacing the valve parts with indestructable metal components ensures strength and reliability, no matter how much boost you run.
That's not all; rather than using the solenoid to directly actuate the valve, we've introduced a unique "pilot-actuation" system. This means the solenoid only has to control airflow through a small passage that is then used to open and close the piston (rather than opening and closing the piston directly), so it doesn't matter how much boost you push through it, the DV+ will open and close reliably without ever exceeding the solenoid's capability.
This feature also improves on the factory system by opening the valve progressively in response to boost pressure, so it only opens as much as required to get the job done (the factory valve simply opens and shuts, it cannot partially open if boost pressure is low), resulting in better throttle response.
Unnecessary replacement kits are a compromise, not a solution
Patent and Design Patents Pending 
More about DV+ Performance Diverter Range
WHEN you want no noise, no nonsense, just performance
European manufacturers are pushing their engines to the limit. Get a DV to match.
GFB's DV+ diverter valve range offers a direct-fit performance solution for the weak factory diverter valves used on many modern vehicles.
PCT Patents Pending
By retaining the factory ECU control and recirculating the vented air, the DV+ is a purely performance-oriented product that offers the following benefits:
Sharper throttle response
Faster boost recovery on gearshift
Solves boost leaking issues
Built to last
Videos
GFB DV+ T9351 Assembly
10496 views
How the GFB DV+ Works
164889 views
Installation Instructions and Downloads
Product Reviews
We value feedback from our customers. If you'd like to leave a review for this product, please complete the form below.
I've had the GFB DV+ on my car for a week or two now and man am I happy they developped this valve for the THP engines as well. I've heard raving reviews about the DV+ for the TFSI engines used by the VAG Group and Peugeot/Mini uses the same basic engine so they suffer from the same flaws. Honestly the best thing you can do to understand why this works is to just install it yourself, or just unbolt the OEM valve on your car before purchasing it. If you have seen how the stock valve looks like and how it works compared to the upgrade the DV+ has to offer you will immediately understand why this is such a good product. The original valve uses flimsy components that are prone to rupture whereas the DV+ will get rid of the weakest components in the OEM system and replace it with something much better (especially the piston and pilot valve). It is just obvious the car manufacturer has chosen the most cost effective solution but not the best solution available. Saving a few dollars per car this way can make a huge saving for a company like PSA of course, but upgrading this bit is highly advised. I've had my car upgraded to just shy of the 200 hp mark so my max boost is a bit higher than on a stock mapping. This also means the stock valve is no longer able to hold that boost pressure reliably. I've had problems with stuttering while putting my foot down and I had the feeling that I was loosing power somehow. Turns out the stock system was leaking a bit of boost pressure and not opening and closing in a reliable way. I installed the DV+ which on the Peugeot 207 is a breeze, you will have it fitted in under 5 minutes, promise. Ever since I did my throttle response has improved significantly and I can actually feel that I regained the power I lost. Power build up is much more linear and more fluent than before and I no longer hear the turbo surge caused by the OEM system. It is a comforting idea that I am not wearing down the turbo prematurely anymore. TIP: When installing the DV+ on a Peugeot 207 briefly removing the air duct that comes from the grill to the inlet of the air intake will enable you to reach the bolts of the diverter more easily. Removing it is simply done by removing the plastic clicker that holds it into place on the front bumper.
Patrick H
Today I installed the GFB DV+ T9352 diverter valve on my 208 GTi and I can conform that the part will fit the new Peugeot 208 GTi. The installation of the DV+ was very easy and straight forward. The available space for the upgraded diverter valve on the 208 GTi is just enough and the valve is toughing the air intake pipe slightly but this is no problem. After driving the 208 GTi with the upgraded DV+ valve fitted for around 150km I get the feeling that the throttle response has improved and that the valve is holding the pressure better than the stock valve. I want to thank Brett Turner of Go Fast Bits for his support about the DV+ T9352. 208GTiDriver - 208GTiBlog.com
208GTiDriver
I fitted a cheap BOV spacer in January 2014, which worked fine with the stock solenoid parts...then I found the T9352 from GFB on the net. The plan was to buy one, then I lost my job and was out of work for four months. Happily working again, I finally decided to get the DV+...in late September 2014. Fitting the DV+ took all of 15 minutes to do, such an easy job !!!. Performance wise, there is a definite better throttle response, with better boost holding even at the lower end of the rev range. Under hard pulling, the boost feels a bit stronger too.....all this on an un-modified "stock" engine. Moreover, it'll be more reliable than the OME plastic parts, in years to come.....and a lot cheaper than the crappy plastic factory parts too !!!. Well worth the money.
Steve Broughton
I was having boost issues with my 207 GTi, after a bit of research I found that a common problem is the diverter valve, due to its design it deteriorates over time. I was going to buy a replacement part but a link to GFB proposed an alternative. Fast shipping and helpful service. Easy to install and now i'm experiencing more boost than ever before. Would highly recommend the T9352 for your Peugeot 207GTi.
Travis
Did research on a P0229 fault code that my $20 from China diagnostic tool told me. Did research on Pug and Mini sites and came across Go Fast Bits offering. Purchased it, and installed it. The original DV units are many and varied. Mine was the cheap diaphragm unit, which looked collapsed… There was no locating dowel etc. for the GFB unit so it didn't 'snap' in place like shown on video. Anyhow made no difference. Took the Pug for a spin, and noticed immediate improvement. AND no 'wiz' noise when you'd change gears. Not sure if this was right anyhow in the first place. Crikey, these original units are rubbish! Love it and now my 2nd GFB piece. I installed an under drive crank pulley from GFB on my Nissan Pulsar N14 SSS in 2003. Still got it too…
Phil
After hearing about the concerns of some original parts, of their laminae silicone, I was determined to change my valve, to that of a Mini John Cooper Works. Then a fellow Brazilian, told me about the GFB parts, I did not know ... The design of the metal system, seduced me, rather than the silicone that I feel fragile. I must admit that it is more in one aspect of strength I ordered the DV + for performance which I did not think too much. I easily mounted relative to other complex and too blind manufacturers solutions is one of its advantages !!! And ... I was very surprised !!! Even with reprogramation the ECU, the difference is obvious! The response speed is much faster, it actually feels that the turbo and finer used !!! I am pleasantly surprised and very happy! The only thing that is unfortunate is the loss of the characteristic noise, "Pshiiittt" But compared to the gain in reactivity is minimal !!!
Novae
Excelente producto Fácil instalacion Gran respuesta a diferencia del producto de fabrica
Luis Riffo
A great product. I fitted this to my stock-standard 2011 Peugeot 308 wagon. Took about 10 minutes to install without any need to pull off ducting or pipework. I didn't install the piston spring. Performance is now smoother and more responsive. A huge improvement in drivability.
Tim Johnson
I picked up one of these a year or so ago for my 08 R56 MINI S and have been very happy with it since. Easy installation, with a definite benefit even on a car that has OEM levels of boost. All the other R56 owners I know on my favorite MINI forum have installed one as well, and we always jump to recommend it to new members as well. It's a must have mod.
Paul F
Hello Dear First I want to thanks you very much for the UltraFast Shipping... Incredible, only 2 days for arrive in my hands in Switzerland... And the product, Woouuuhhaaaa, absolutely simple to install and have a Powerful UltraBoost... I have impression my car is all new.. When I press the Gas pedal, I can smell the stronger High performance in an inimaginable way... No Usless Pssshhttt, only ultra power boost and no turbo lag... Don't hesitate, buying this product is the best thing for your car and the price is very smooth.. Thanks you very much for the product and the service, I congratulate all the GFB team.. Greeting Of Switzerland T. Barras
Thierry
Since fitting the GFB DV+ my front tyre life has been halved. 3/10. Would not recommend. Too much power after changing gear.
Gary
Review this product!
Because our Website guys aren't necessarily our Tech guys, we ask that if you have a specific question, please visit the contact us page. This way we'll be able to answer your query quicker!
Ask our experts a question
Units in box: 1