Lightweight Pulley Kit or Lightened Underdrive Pulleys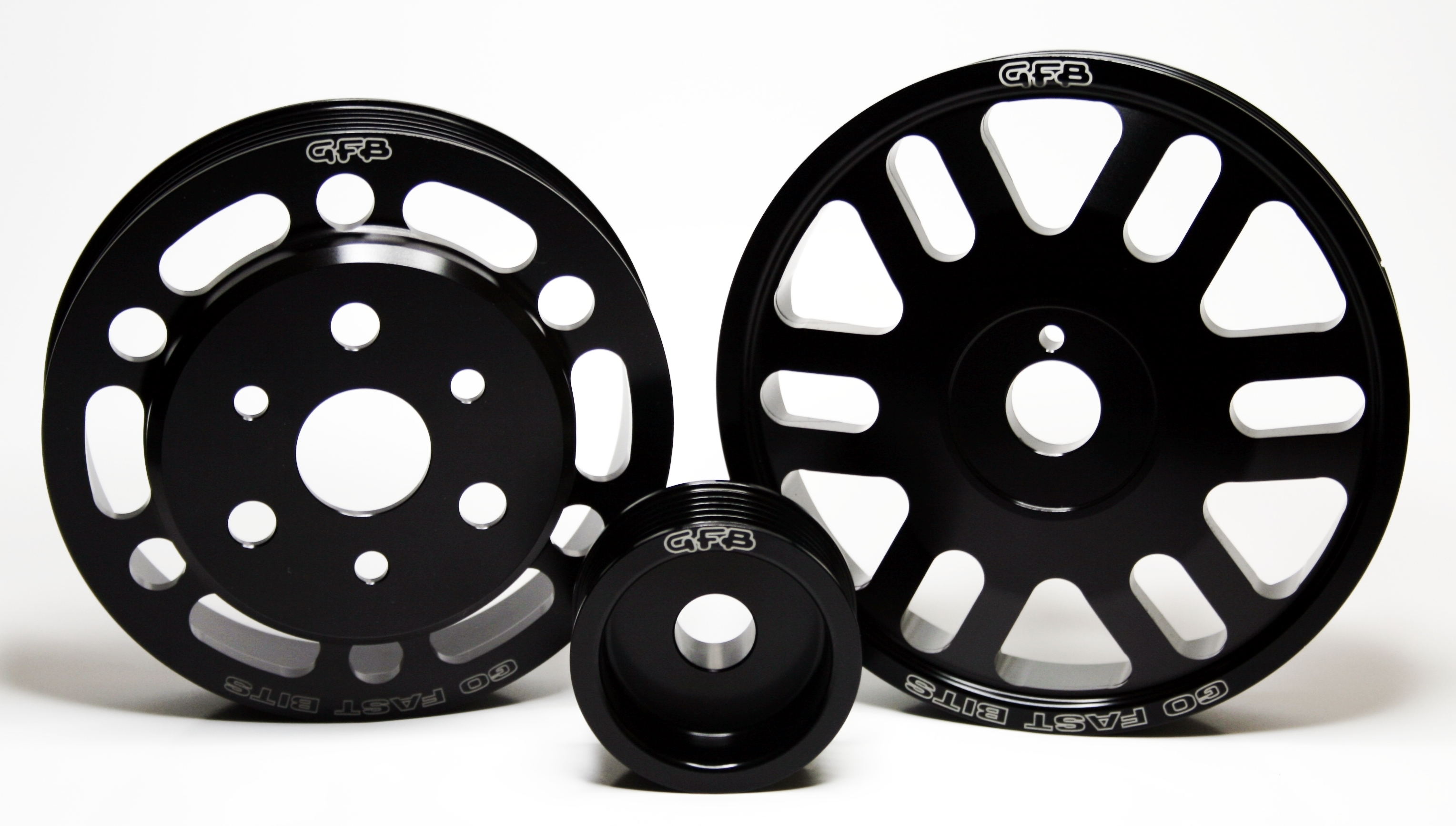 Part No. 2016
Lightened underdrive pulley kit for BRZ/Scion
Variant price modifier:
RRP:
Sales price without tax:
Discount:
Tax amount:
More about BRZ/FR-s/86
GFB Lightweight Pulleys for BRZ/FR-s/86
Like all GFB lightweight pulleys, these begin life as a single 6061-T6 aluminium alloy billet, which is then precision CNC machined to exacting tolerances. We then anodize them black for a stealthy appearance and superior wear resistance.
This kit is supplied with 3 pulleys, not just for looks - the combined saving of 2.2 kg is significantly more than what is achieved by replacing just the crank pulley alone.
The weight doesn't tell the whole story either - even though the saving is a significant 77%, the actual rotating inertia reduction (inertia is what counts) is 83%.
Like all GFB lightweight pulley kits, you can feel the improvements:
Sharper throttle response
Engine feels more willing to rev
Stronger "urge"
Installation Instructions and Downloads
Product Reviews
We value feedback from our customers. If you'd like to leave a review for this product, please complete the form below.
Review this product!
Because our Website guys aren't necessarily our Tech guys, we ask that if you have a specific question, please visit the contact us page. This way we'll be able to answer your query quicker!
Lightweight Pulley Kit or Lightened Underdrive Pulleys also suits:
Ask our experts a question