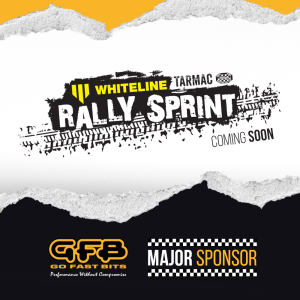 One of our favourite events of the year, the immensely popular Whiteline Tarmac Rallysprint Series held at the Sydney Dragway complex, has been forced to shorten the 2021/22 season. NSSCC President and Event Manager Brett Middleton explained that there are several reasons for the decision.
"It'll come as no surprise to anyone that the ongoing government-imposed restrictions are impacting events and that the end date for lockdown is still unclear. With just a month to go before the first round, we need to ensure we have a clearer picture before opening entries and collecting entry fees", Middleton said.
"There are also major works still going on at the Dragway Complex itself, and the bitumen surfacing in some areas that we plan to use for the Rallysprint is not 100% complete.
"Obviously, the Sydney wide restrictions have effects on the timelines for the Sydney Speedway construction, so we also need to be assured that we'll have a suitable course to use," Middleton went on to say.
Sydney Dragway is currently closed, and despite the announcement of the 'roadmap' out of Sydney's current lockdowns, there is yet to be an announcement on when it will reopen. There may be requirements in place for entry once it opens, but these, too, are yet to be announced.
With all these factors in play, NSSCC has decided to reduce the series from five rounds to four, with round one set to commence on Thursday the 16th of December.
"So many events have been cancelled this year," Middleton continued. "And we know people are really looking forward to doing some motorsport this year. We'd love to have run the first event this month as planned, but it just wasn't possible".
"On the bright side, we have a great new course planned, and a few new features that we know competitors are going to love", Middleton concluded.
As a sponsor of the event, we look forward to returning to the track as soon as is feasibly possible, and are always so proud to be involved in the best Sydney event for grassroots motorsport. We will continue our support for the event and can't wait to see all the participants when the easing restrictions allow.
For more information, and to keep up to date with any announcements, head to: http://tarmacrallysprint.com.au